Are you looking for interior blinds or exterior blinds for your Melbourne home but bewildered by the range in the current market? Using blinds for indoor or outdoor purposes is a quick and effective way to upgrade your home without major infrastructural changes—but which types, colours and styles are best for your home?
There are motorised outdoor blinds for your outside entertainment spot, offering convenience and protection against the elements. Or do you need indoor roller blinds for privacy, insulation, and aesthetics? Or just looking to create a grand home appeal with s-fold sheer curtains?
Choosing the right blinds in Melbourne depends on several factors, ranging from the dimensions of the installation area to why you need them. Let's discuss this in detail to help you pick.
6 Tips for Picking the Best Blinds in Melbourne for Your Home
1. Decide Why You Want Blinds
There are several good reasons why homeowners in Melbourne opt for interior or exterior blinds. Indoor blinds provide shading, privacy, light control, and insulation. Tailored blinds can match décor and instantly uplift a dull or outdated room. To improve the aesthetics of any room, you can pick different designs and styles such as:
Roller blinds
Venetian blinds
Plantation Shutters
Ziptrak interior blinds
Roman blinds
Smart Blinds using home automation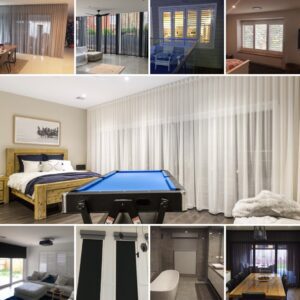 Melbourne homeowners often choose outdoor blinds for shading on hot summer days, for protection when it rains or blows a gale or to modernize their patio. You can use them to protect your outside furniture from sun fade and prevent pesky insects from bothering guests while you're entertaining on your patio. Alfresco Blinds co-work with Australia's leading blind brands to offer a tailored outdoor solution, these brands include:
Ziptrak
Ezip
Clear plastic HVG
Zipscreen
Ricky Richards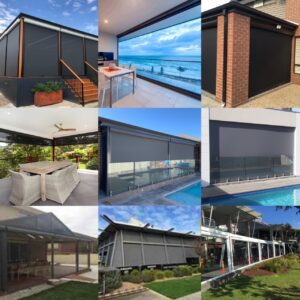 List your needs, so you can ensure the blinds you pick have features that solve those pain points.
2. Identify How Much Light You Want
When installing blinds Melbourne homeowners need to decide which rooms to put them in and how much light they want. Important considerations include:
Kitchens and bathrooms benefit from more lighting so choosing light-filtering materials would be best for these rooms.
The best blinds Melbourne locals can use to ensure their bedrooms are dark at night, instead of being kept awake by streetlight filtering in, are dual or double roller blinds with 100% block-out fabric.
Outdoor blinds made with clear PVC or sunscreen mesh in 95% or 99% help control the glare while keeping your entertainment space bright and cheerful!
3. Get the Right Measurements
Before purchasing blinds for your windows make sure you have the correct measurements, to ensure a perfect fit. Otherwise, it can seem mismatched and create a cluttered feel. You need to consider the width, length, and depth of the recess.
If you're not sure how to measure blinds for your window or outdoor patio, speak to our friendly staff at Alfresco Blinds Co who can guide you through the process.
4. Ease of Use
You can choose between manually operated blinds or motorised designs that allow you to open and close them with the touch of a button. Consider the following factors when deciding which methods to use:
Occupants in the home: If you have young children or elderly parents living in the house, you want to take their safety and ease of use into consideration. Motorised blinds are easier to operate and safer too, since there are no loose cords hanging down.
Location of blinds: Motorised blind operation makes it easier to open and close blinds installed on windows higher up or out of reach. With todays ranges in blind motorisation Alfresco Blinds Co can retrofit electric blinds to any home.
Modern innovations: For fuss-free manual operation, opt for spring-loaded or chain-operated roller blinds.
5. Opt for Customisation
Opting for blinds customisation allows you to do any of the following:
Have window covers that fit windows of unique shapes or sizes.
Pick fabric, textures, colours and patterns of your choice.
Match your window covers to the theme of modern or traditional style homes.
Pick manual or automatic operations systems.
Our team can customise your blinds for interior and exterior purposes so that you can bring your personality into your Melbourne home! How's that for a personalised solution?
6. Affordability
Formulating a budget before shopping for blinds will help you make an informed decision when deciding which features to include for your window treatments.
If you're looking for affordable blinds Melbourne suppliers such as Alfresco Blinds Co can assist you without compromising on quality or aesthetics. Not only do we offer tailored solutions for your window treatments, but our product range caters to all budgets.
Final Thoughts
Give our friendly team a call on 1300 735 077 for all your interior or exterior blinds needs. We can provide a variety of styles including roller blinds in Melbourne that homeowners use for efficient light control and privacy. Talk to us about our innovative wire-free blind motorisation or solar-powered blinds options for remote-controlled operation which doesn't require an electrician and can retrofit into any Melbourne home– how's that for ultimate convenience?