Blinds make a beautiful addition to the home decor. With so many different materials and textures to choose from, homeowners can achieve a customized look for every window and door. Your window treatments will make a unique and striking statement. Whether you have indoor or outdoor blinds, they will require cleaning from time to time.
Tips on How To Clean Different Types of Blinds:
How To Clean Venetian Blinds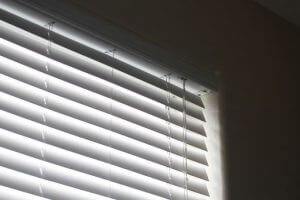 Venetian blinds can be cleaned on or off the windows. Clean with warm water and an all-purpose household cleaner. Vinegar and water will also do a thorough cleaning job, as well as a window cleaner.
Wash each slat gently by hand using a soft cloth. When you have finished one side, do the same on the other side. Then, gently wipe dry.
If the blinds are extremely sooty or dirty, remove them from the window to give them a more thorough cleaning.