In Australia, extreme weather conditions are part of daily life. Summer months can leave us sweating and uncomfortable because of the heat or squinting from the sun's glare. How do we not only make our office spaces more comfortable during those months, but do it in an energy efficient way? One of the main answers lies in simply controlling natural light using blinds.
Keep Out the Heat in Summer, Keep it in During Winter
If you've ever wanted indoor or outdoor window blinds to adorn your office, then you can invest in them with peace of mind. These installations carry both functional and aesthetic value. You can even upgrade your property and create more outdoor spaces to use, simply by installing outdoor blinds on an outdoor area.
With quality indoor blinds, such as the ones Alfresco Blinds Co can help with, you'll be helping to cool down your offices quite significantly, thanks to blocking the warm rays of the sun. These blinds can keep out the heat and the glare, and therefore your offices will be more comfortable reducing the need for intense air conditioning. Blinds do this by reducing the transfer of heat from outside to inside.
Another excellent option for offices are Double roller blinds. Office occupants can make use of the light filtering mesh blinds as well as the full blockout blind attached in the same unit – the ultimate option for natural light control!
Quality blinds are versatile, so there are solutions for all commercial spaces to consider.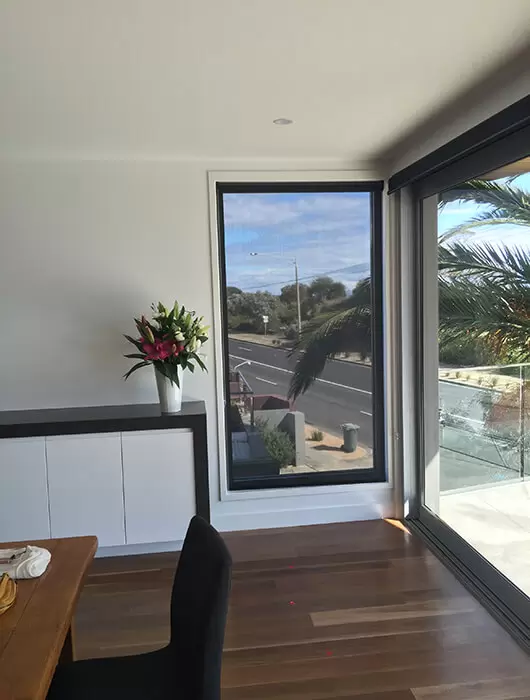 3 Reasons Office Blinds are Wise Investments
Energy Efficiency
With blinds helping to regulate interior temperature, you can reduce use of fans, HVAC or other heating and cooling equipment. This could mean savings on utility costs!
Aesthetic Appeal
You can view new blinds as part of your décor as long as you purchase from a reputable vendor. They are aesthetically appealing and with some types you can even add your branding to them. This turns your blinds into part of your brand's marketing, whether it's attracting attention with outdoor blinds or impressing visiting clients on site.
UV Protection
Blinds can provide protection from the sun's harsh UV rays. They will protect your furniture from fading, which means you're saving money with less need to replace certain items.
Another bonus is that blinds can reduce glare from computer screens, since there's less bright light reflecting throughout the room. This can mean fewer migraines for workers and a boost in productivity for some.
There are so many ways new blinds can help you create a more comfortable, functional workspace.
Range to Suit All Office Needs
Our Alfresco Blinds Co products come in a range of styles and colours, so you can pick a design that suits your brand and building. We have indoor and outdoor options including:
Roller blinds
Plantation shutters
Ziptrak blinds
Roman blinds
Venetian blinds
Panel glides
Zipscreen blinds
Crank blinds
Bistro blinds
Café blinds
Drop awnings
Experienced Blinds Consultants and Installers
We have an experienced team of consultants to advise you on your choice of blinds. If you don't know what will be best for your office, give us a call and we can discuss during a site visit. We will provide options that are guaranteed to find you the best outcome.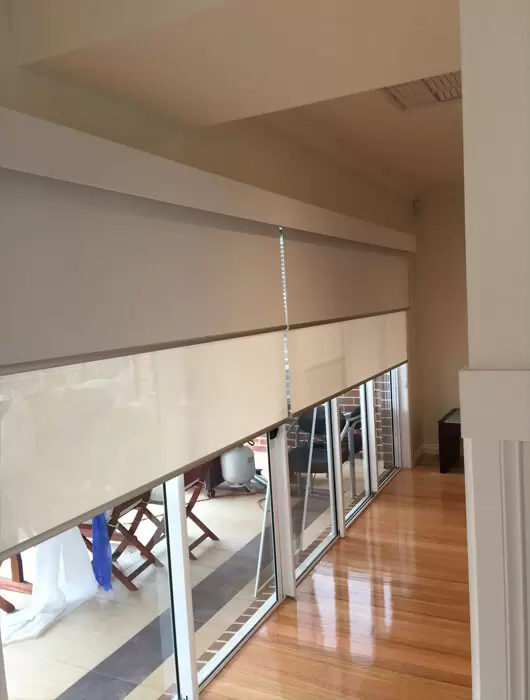 Blinds are a Smart Office Investment
Save yourself time and give us a call if you need to make smart changes to your office space. Something as simple as new blinds for your office could be the solution you are looking for to add value to your office space and make it the most functional space possible.
Call us now on 1300 735 077, or message us online.